Total credit for these photos go to JIMI IMIJ.
Because of MICHAEL PILMER I could put them on this page.
Thanks to both!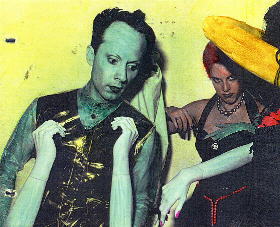 Hand colored photo by Jimi Imij.The original photo was taken by Maria R. in 1978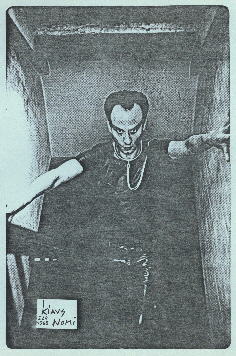 Early promo shot of Klaus in NYC.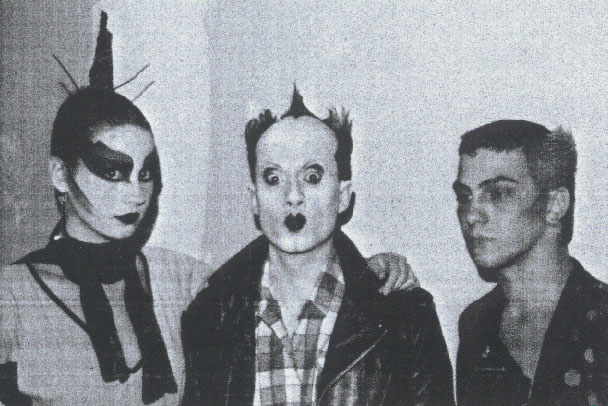 Lisa, Klaus and Jimi - Chicago 9/14/1980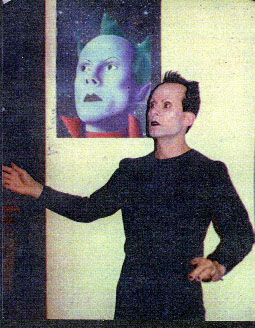 Klaus at home just before a show in NYC.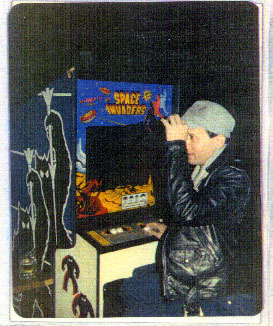 Klaus relaxes with a game of Space Invaders in Akron, Ohio.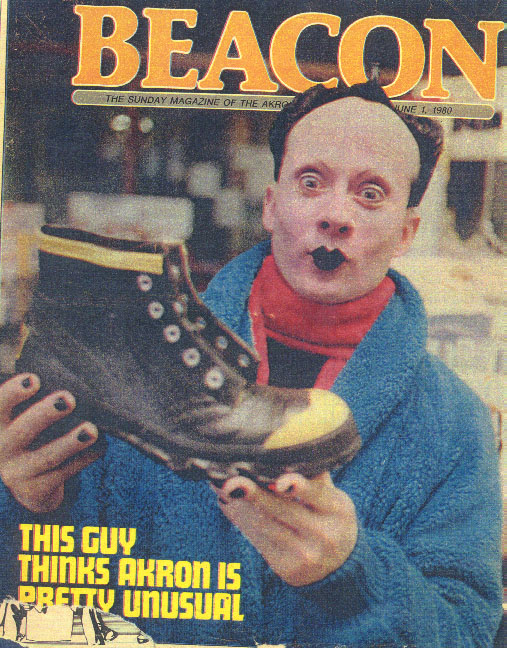 Klaus on the cover of a local Akron, Ohio magazine - June 1980.
" Get More Out Of Life With Television. "
Xerox postcard by Monica Whelan. Date unknown.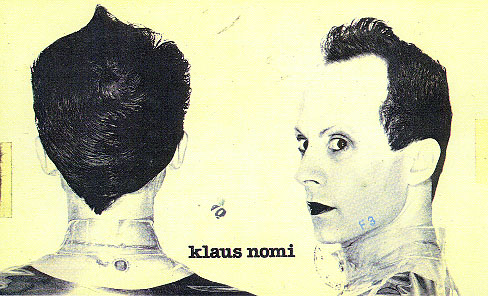 Postcard designed by Fiorucci.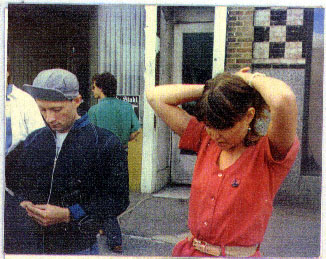 Klaus and Sue Shmitt (of the Akron band, Chi Pig)hanging out in Akron. She brought Klaus to Akron after playing with them in NYC.