Jimi Imij and friend Roy hang out at Electric Lady Land Studios in NYC (while Klaus was recording his debut LP).

Magazine clipping of Klaus - great comment about X-Mas.

Credit for this unique fanclub picture goes to :
STANLEY C. SARGENT.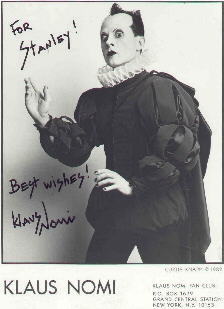 credit for bumpersticker and membership cards pics: KEV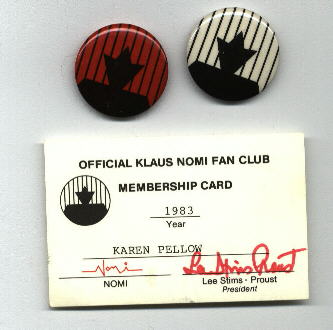 When joining the official Klaus Nomi fanclub members recived a signed picture a couple of pins a cover letter welcoming them to the club a membership card and a bumpersticker.