WHO IS KLAUS NOMI?

Klaus Sperber was born in 1944 in the Bavarian Alps.He grew up in Berlin where he developed a passion for opera.Working as a child extra at the German Opera house and attending the Berlin Music school as a teenager.Later on he worked as an usher at the Berlin Opera.
Klaus moved to NY City in 1972 where he soon became a Gordon Blue pastery chef.He often posed as a mannequin in a window at Fiorucci,a NYC's high fashion store.

WHAT MAKES NOMI STAND OUT FROM ALL THE OTHERS?

Klaus Nomi dared to be different as he combined opera with pop,rock,cabaret and mixed it all with a futuristic sound of synthesizers.Take all this together with his almost inhuman voice,raging from operatic soprano to Prussian general and what you get is NOMI!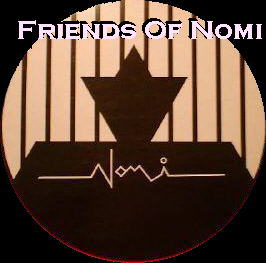 NOMI THEN.

Then being the year 1982.I got introduced to Nomi's music through a friend . The "Simple Man" album got me hooked on Nomi.
Thanks Eric!

Remembering walking down a street, reading my favorite music magazine. One article catching my attention...Nomi had died of a unknown disease of which I had never heard,didn't even know how to read that weird looking word.....AIDS?

NOMI NOW.

After all these years well what can I say....look at this page and see what Klaus Nomi means to me.At times wondering where he would have been as an artist and what he would have become if he still had been among us today.
But all what remains are memories,his music and his voise!
...Man What A Voise!.....

NOMI FOREVER.

Hopefuly this page will make others want to check out Nomi's music. As for those who know and love Nomi like I do.
He is among us forever.